Floor Lifts

Patient Lift Options: ARJO Lift or Hoyer Lift?
When a ceiling lift is not an option then the floor lift or sometimes called a patient lift is the alternative.  Most people will call a floor lift a Hoyer Lift because that brand is one of the most common found in the market place.  But just as all facial tissues are not "kleenex" neither are floor lifts.  All Arjo floor lifts are designed and built to withstand the wear and tear of daily use in the hospital setting. Our Arjo lifts beat Hoyer lifts.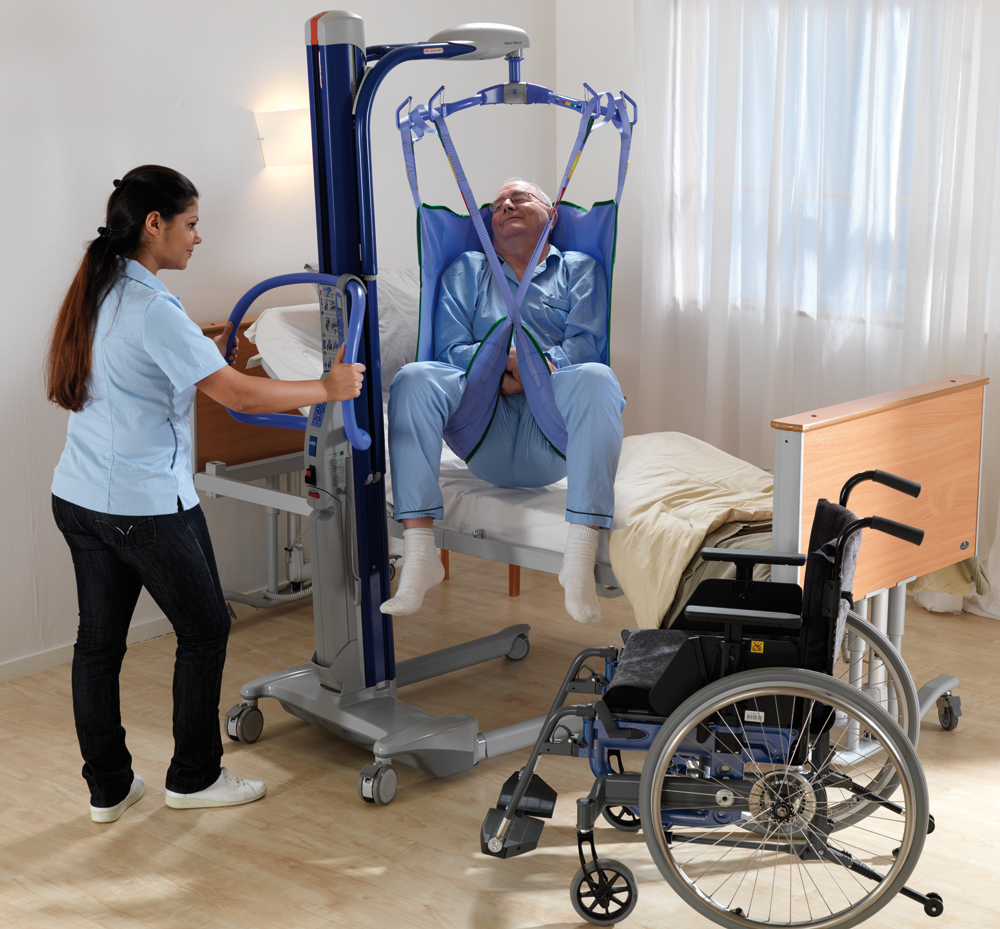 Maxi Move
The fundamental aim of the Maxi move is to be "best on basics". Using the Maxi Move you gain a safer, more efficient solution for the basic tasks of patient handling - lifting and repositioning. The system offers two unique features; a Stable Vertical System and Powered or Unpowered Dynamic Positioning System (DPS), which together provide the safest, most comfortable basis for complete transfers.  The lift is designed to accept clients that weigh up to 500 lbs.  and offers excellent stability. The "Combi" attachment allows for smooth switching between the different spreader bars available. A built in scale is an optional item.
Available for new purchase or rental.  Current Rental cost is $345.00 per month. This item is not covered by Medicare or other insurances.
Call today.  Let us help you lift your spirits and your loved ones:
Maxi Twin
The Maxi Twin is the next generation mobile lifter with a unique open, twin mast design. This design improves stability and weight distribution. The lift is available with either a powered or unpowered 4 point DPS or 3 sizes of loop spreader bars. An optional scale is also available. Designed to accept residents up to 375 lbs. the Maxi Twin can improve working conditions for caregivers and the well-being of residents by enhancing safety and comfort during everyday transfers and, should the situation arise, emergency lifting from the floor.