Beds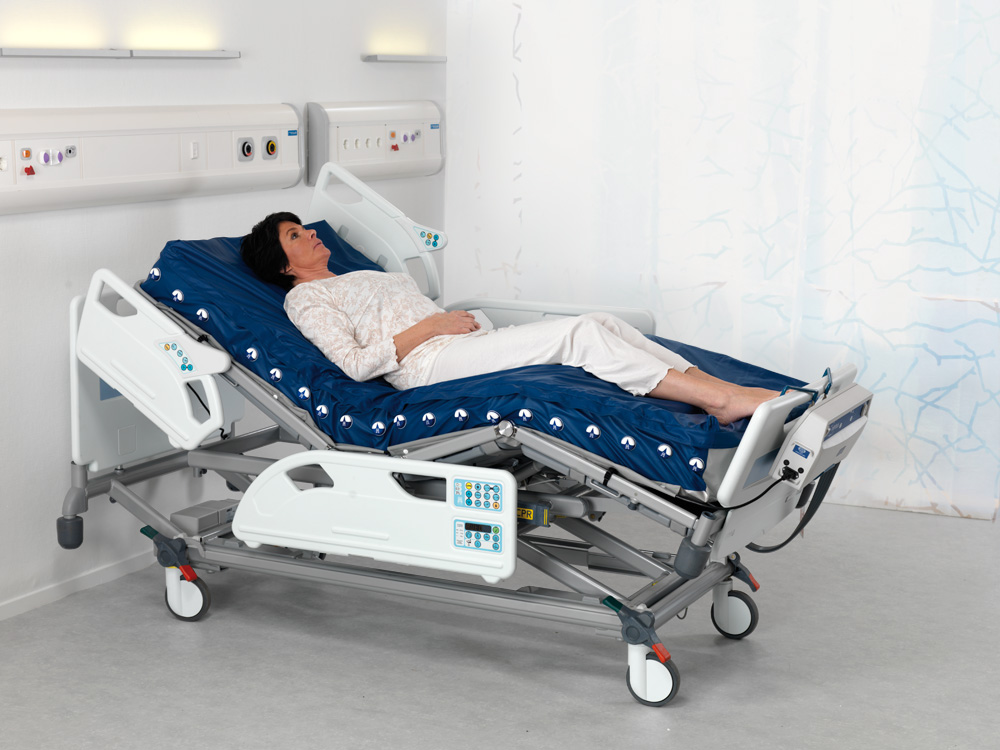 Call today. Let us help you lift your spirits and your loved ones.
Call 714-264-4685 for pricing in California & South-Eastern US.
The ENTERPRISE 9000+ Bed and CITADEL Beds
The Enterprise 9000+ and Citadel beds are specialized full spectrum electric profiling beds with a simple to use integrated weigh scale for individuals up to 500 lbs.
The bed incorporates a number of features including:
Bed Exit Alarm which reduces the risk of falls.
Anti-Entrapment System which automatically stops lowering the bed until an obstruction is removed reducing the risk of entrapment to the individual, caregivers, or pets.
Auto-contour places the individual in an excellent chair position. The calf can remain lowered or raised.
Lockouts can be activated by the family or caregivers eliminating some of the functions of the bed.
A Digital Angle Indicator provides the precise angle of the bed sections as well as the angle of Trendelenburg / Reverse Trendelenburg tilt.
Available for new purchase or rental (only one available for rental at this time).  Rental pricing includes a DFS3 mattress system. Current Rental cost is $645.00 per month.  This item is not covered by Medicare or other insurances.
NOTE: This bed does not disassemble and we only deliver to a ground floor room.  Doors and halls must be a minimum of 42 inches.  Set-up requiring special services (upstairs, placing on its side or end, etc) will require an additional charge paid directly to the movers.  Currently we are using a reputable Piano Moving Company to provide this service.
MINUET 2 BED
The Minuet 2 is an advanced long term care bed of much higher quality than the general home care bed.  It comes standard with a battery back-up and integral bed-extension for tall clients.  The Pro-Contour Advance Profiling feature enhances the reduction of pressure, shearing and friction. Fully electric height control, head tilt, and foot tilt.  Optional Trendelenburg function available.  Full or half-length side rails are available and must be ordered as an option.  Disassembles into 4 sections for transport or storage.
Purchase only.  Not generally covered by medicare or other insurances as it is a "full electric" bed.