Products

Associate Partners In Healthcare offers a full range of high quality patient lift equipment to meet the most common patient care needs.
Safe handling of your loved ones and patients is important.
The following represents our most popular products from the ARJO, a leading global provider of quality healthcare products and systems.  Our products match and balance your needs and budget.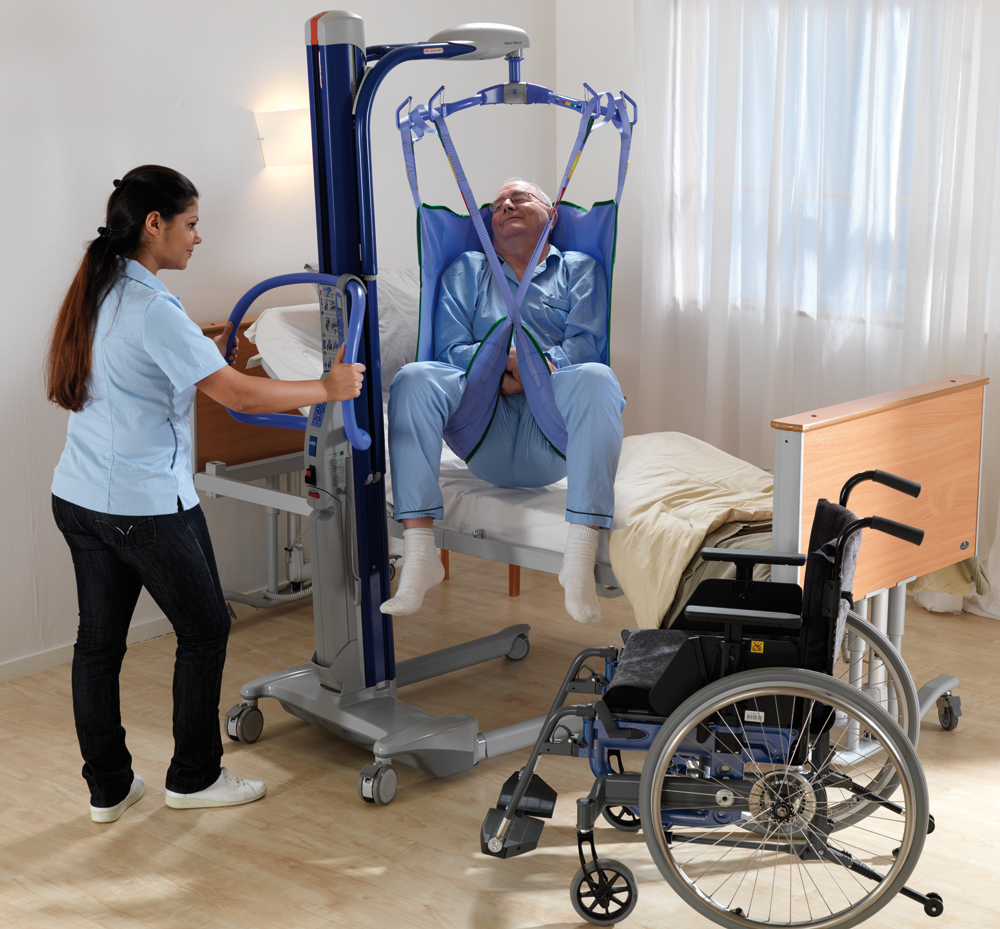 Maxi Move Patient Lift
Maxi Move is a mobile passive lifter that offers flexible solutions for patients and residents in all types of home and healthcare environments.  With a modular approach, you can create a customized Maxi Move configuration with the features, accessories, and degree of flexibility that you need for your loved ones, patients, or residents. The Maxi Move system has many new or improved design features and options, some of them unique for mobile, passive lifter including stability, positioning, and a powered spreader bar for heavier patients.
Call today.  Let us help you lift your spirits and your loved ones:
SARA 3000 Patient Lift
The SARA 3000 offers a great blend of both functionality and quality, bringing a higher standard of care within affordable reach.  The ergonomic design with a Safe Working Weight of 440 lbs.  and powered features of the SARA 3000 standing and raising aid enables a single caregiver to provide first-class care during routine resident handling activities.  High product quality means reliable, long-term performance.   Included with the SARA 3000 is a medium deluxe comfort sling and an extra battery.  In short, SARA 3000 represents a low cost of ownership for better long-term care.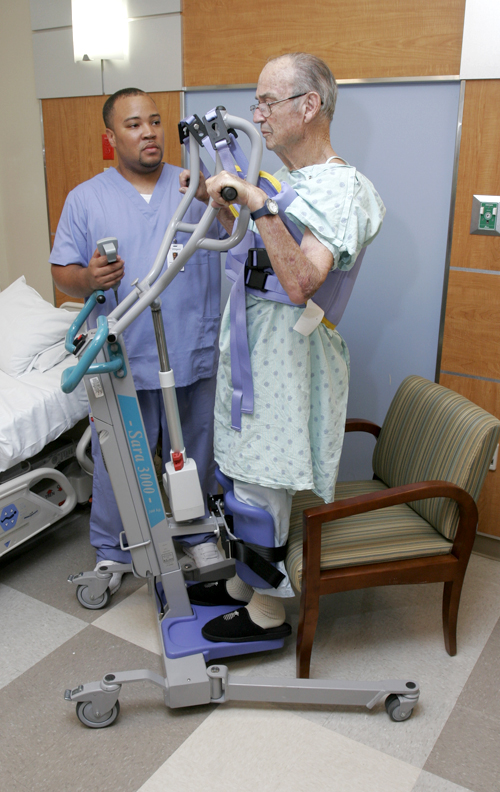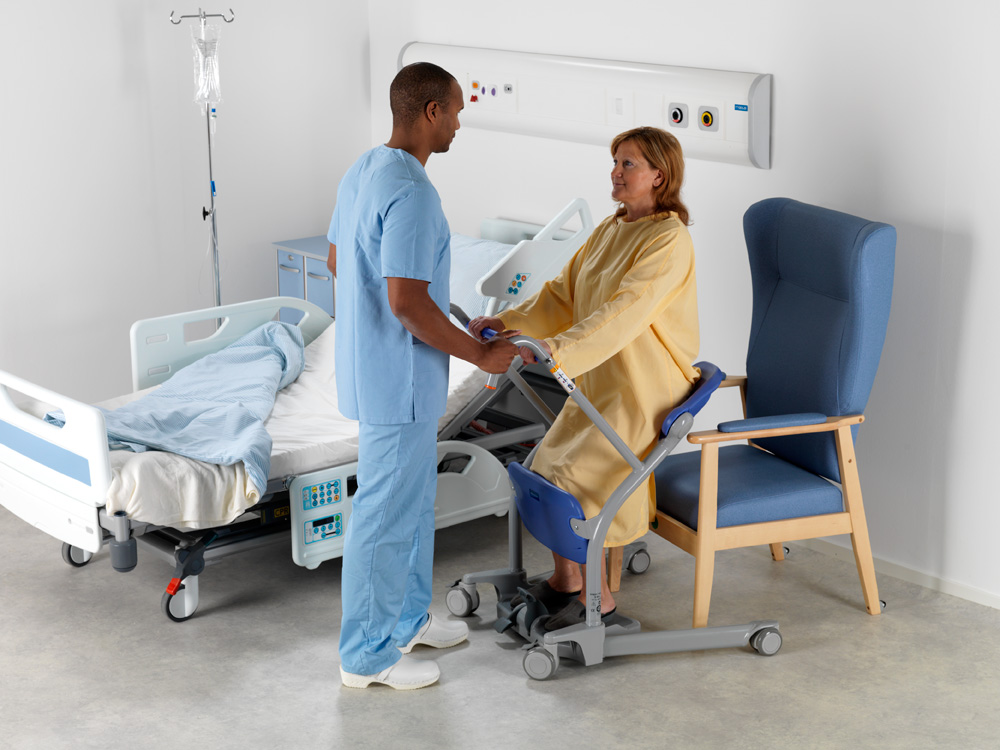 SARA Stedy Patient Lift
The SARA Stedy is the latest innovation in transferring aids for individuals weighing up to 400 lbs.  Its unique design allows patients who can bear weight and stand up independently to be easily transferred to and from the bed, chair, and toilet.  The SARA  Stedy design encourages the patient to participate in the transfer, thus improving circulation, breathing, digestion, and muscle tone, while also reducing stiffness.  Flip-down seat supports allow the patient to relax and sit comfortably during the maneuver.
SARA Plus Patient Lift
The SARA Plus's unique design lets loved ones and residents rise to an upright standing position for dressing, toileting, and transferring, as well as for balance, stepping and walking practice.  Extra support is given by the Comfort Circle, which is comprised of the Arc-Rest and a sling selected for individual needs.  The unique Arc-Rest is an integral part of the lifting mechanism, providing exceptional upper body support during the raising action.  Another unique feature, the Pro-Active Pad (a height-adjustable knee support) promotes a better transition to the standing position by allowing natural flexion of the ankle.