Arjo Product Resource Guide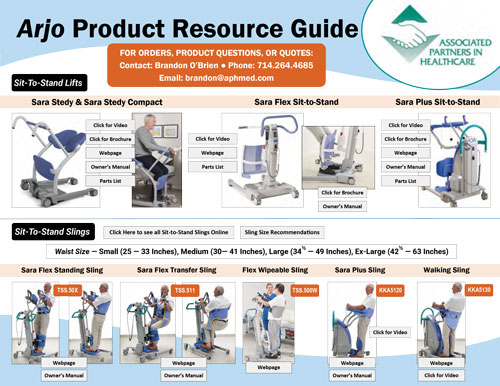 For complete product information.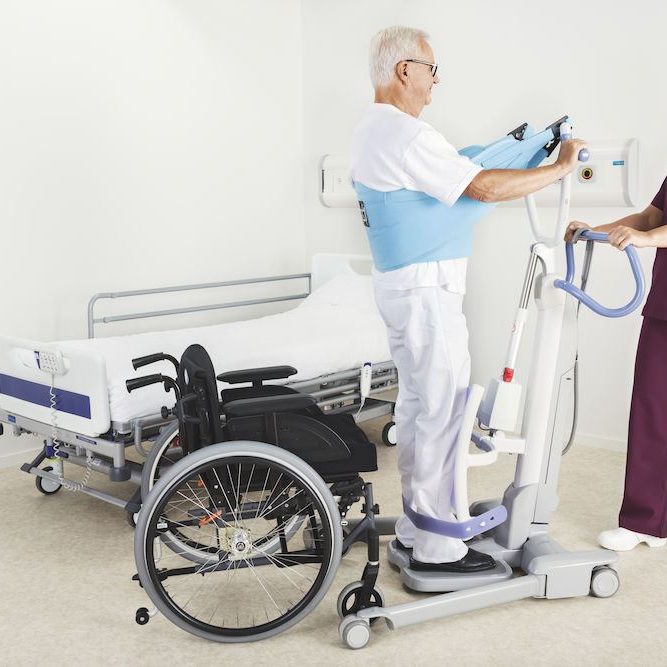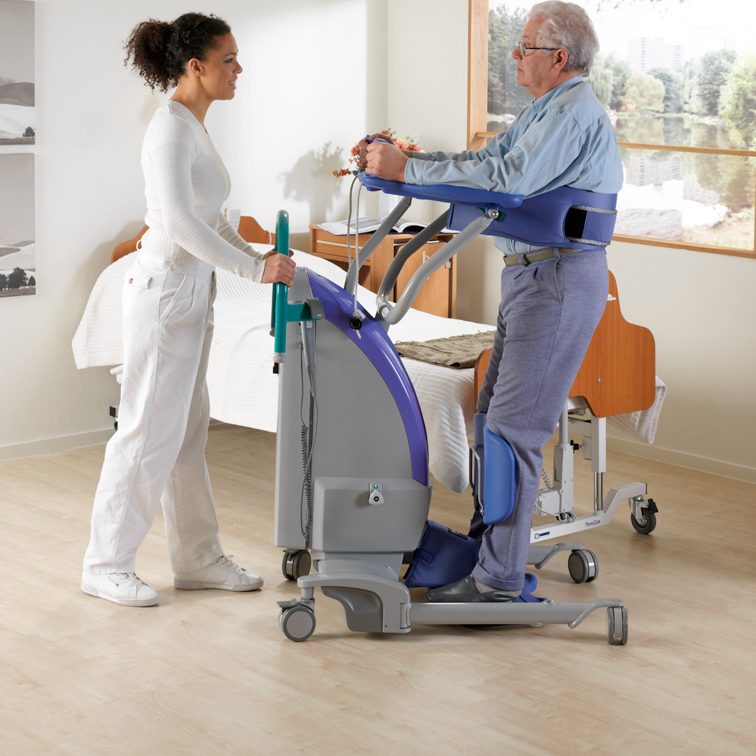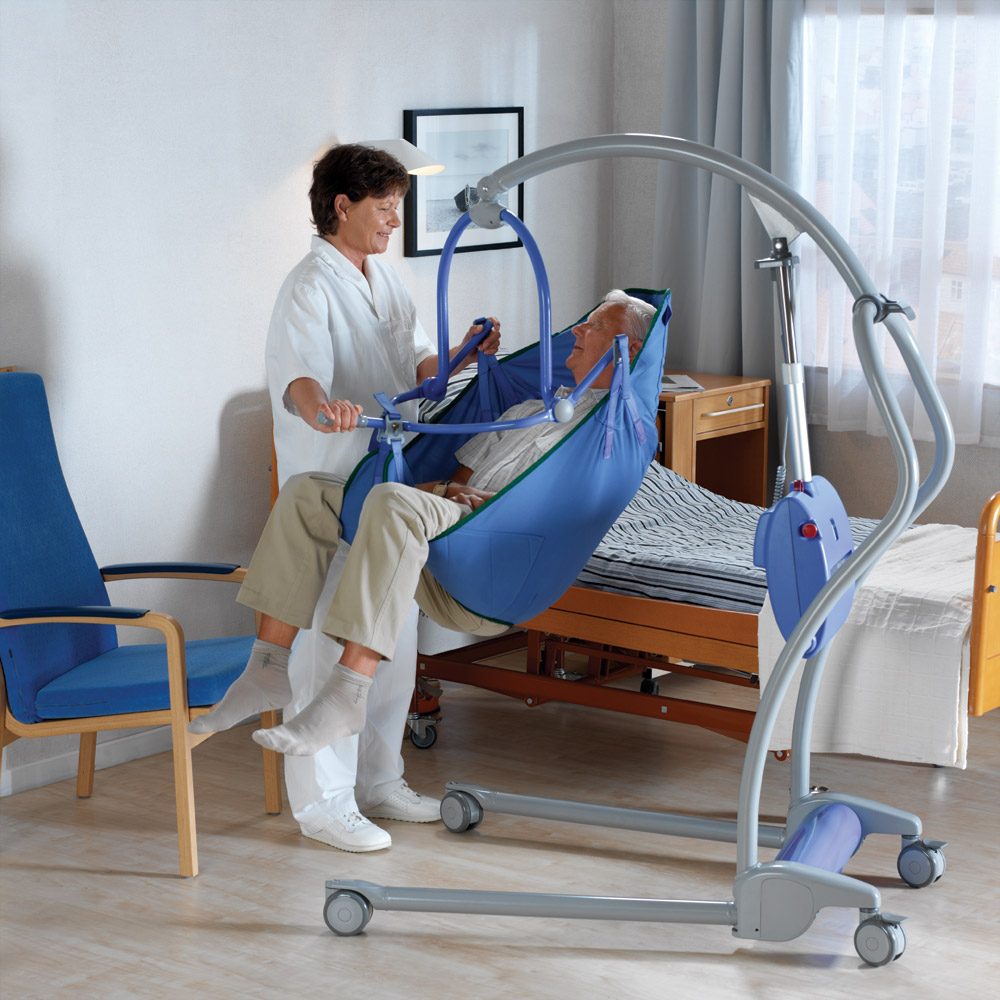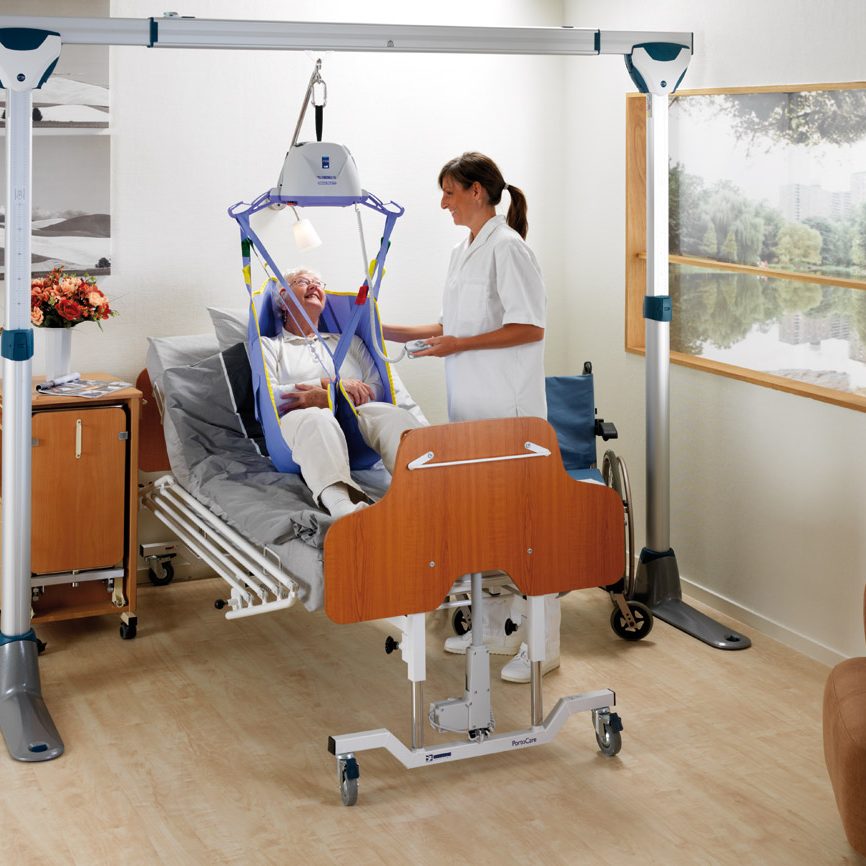 Patient Lifts
Patient lifting equipment goes by many names; Patient Lifts, Passive Lifts. Floor Lifts, Bariatric Lifts, Ceiling Lifts, and Standing And Raising Aids.  All lifts, no matter what you call them, are designed to safely transfer the patient while lessening the chance of the caregiving staff becoming injured.
At Associated Partners in Healthcare we provide patient lifting equipment for all your needs.  This includes rentals, the sale of new and used patient lifts, mattress replacement systems for bed-sore prevention or healing, standing aids to assist with patient transfers at home, Board and Care, and Assisted Living Communities.
A standard "Hoyer" lift has many limitations.
Our ARJO Lifts and Standing and Raising Aids have more features and benefits than "Hoyer" lifts and have been designed not only with the patient but also the caregiver in mind. Call to hear why.
We are sorry but we do not carry or recommend swimming pool lifts, automobile patient lifts, or elevating easy chairs.
Not all medical lifting equipment and service providers are the same.
WE OFFER THE FOLLOWING BENEFITS:
Rentals or new patient lift equipment

 (rentals subject to supply)

Rental in California, Arizona, Nevada.

Hands-on equipment and usage training.

Personal delivery by trained technicians.

Our ARJO lift equipment offers better features and benefits than Hoyer lifts.
Custom, case-by-case installations.

Sensitivity to customer needs, wants, and budget.

High quality, long-lasting medical lift and patient lift equipment.

Extensive selection of medical lifting equipment

including floor and ceiling lifts,  SARA standing aids, medical devices, and custom accessory configurations and modifications.
In-home, custom, personal needs assessment.

If necessary, finder services for high-quality, used equipment available for purchase

(subject to availability)

Years of medical equipment sales, installation, and training experience.

Professional and trustworthy commitment to customer service and satisfaction.
Having the proper medical lift equipment available is critical in providing quality care and safety for both the caregiver and your loved ones.
Equipment is not shipped to your home.  We personally deliver and install all the equipment we rent or sell.  We train you on the safe usage of  the medical lift equipment, including the proper ways to move patients.  We believe health care for the disabled is serious business.
Our areas of US coverage include, South-Western US: California, Arizona, Nevada.
Call today.  Let us help you lift your spirits and your loved ones: